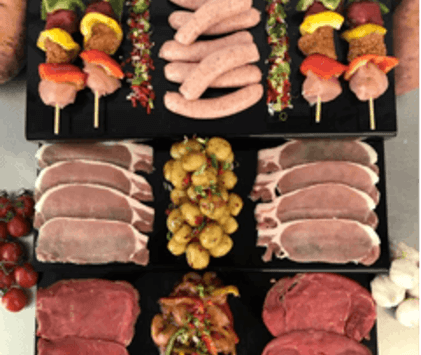 Images are for illustrative purposes.
Allergy Information
Click and collect products may contain, or come into contact with WHEAT, EGGS, NUTS and MILK. For more information please contact one of our stores.
We are currently updating our prices which will be corrected shortly. You can still use the click and collect service, but the prices shown online may not reflect the price at collection.
4 x deluxe chicken kebabs
Pack of bacon
Tray of sausages
4 x minute steaks
Chicken stir fry
Salt & pepper potatoes
Payment Due on Collection