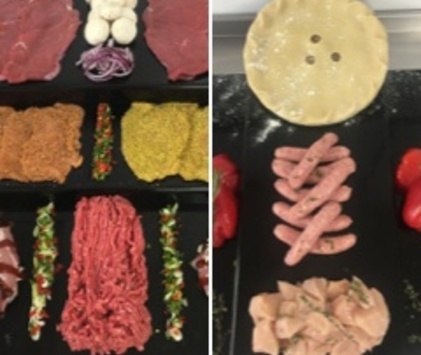 Images are for illustrative purposes.
Allergy Information
Click and collect products may contain, or come into contact with WHEAT, EGGS, NUTS and MILK. For more information please contact one of our stores.
*Prices May Vary
4 x hunter's chicken 
4 x steak Canadians 
3 x peppered chicken schnitzels 
3 x lemon pepper schnitzels 
1 x tray of minced steak
PLUS...
1 x plate pie 
1 x tray of lean & tasty pork sausages 
1 x tray of diced chicken 
Payment Due on Collection